UBA Students' League Moot on Intellectual Property 4.0, co-organized and inspired by IPStyle, exceeded all expectations and showed that despite the quarantine restrictions, IP Law unites incredible people!
Until the last moment, we hoped to meet for offline debates but still we had to adapt quickly to the situation in the world. And we have to admit — there was a no less fierce struggle, albeit on the other side of the screens.
On May 23-24, 17 teams of law students met on the "battlefield", skillfully managing their knowledge of international and national IP law, preparing reasoned speeches, and reacting quickly to opponents' remarks. All participants showed aptitude and pertinacity, and the strongest reached the final.
Moot court is a simulation of a court proceeding in which participants in advance prepare written memoranda on behalf of both the Claimant and the Defendant, and then present their positions during oral rounds. Throughout two days of the competition, law students get the opportunity to get acquainted with their future profession, get feedback from leading experts in the field of IP in Ukraine, as well as to determine what skills and knowledge they need to strengthen.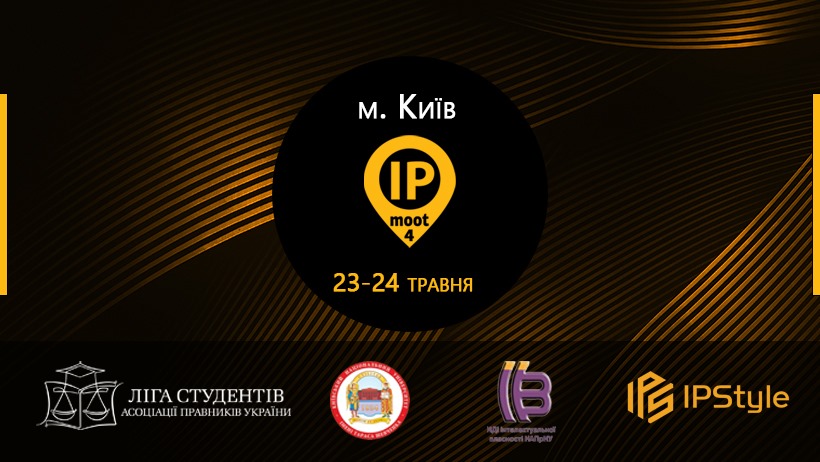 The winners of IP Moot 2020 are the "FORTES" team (Taras Shevchenko National University of Kyiv), its member Anastasia Shevchuk, due to technical malfunctions of her colleague, had to represent the team position single-handedly, for that reason she deservedly won in the "Best Speaker" nomination. The team "No Difference" (Ivan Franko National University of Lviv) succeeded the second, the team participants competed in the IP Moot for the second time and this year showed incredible growth reaching the final. The third place was taken by the team "According to law" (Taras Shevchenko National University of Kyiv).
The highlight of IP Moot 2020 was the launching of the English room, with two teams competing — "KD Team"(IIR, Taras Shevchenko National University of Kyiv) and "Lawyerky" (Yaroslav Mudryi National Law University). Both teams showed a decent level of preparation and eloquence, and Adil Abduramanov was named by all judges unanimously as the "Best Speaker" in the English room.
The IP Moot judges — 28 professionals in the field of intellectual property law — encouraged the participants to find new clues in the Fabula, look at the case from a different angle, and shared their longstanding professional experience.
Special thanks to the co-organizers — the UBA Students' League — for their incredible work and organizational skills, as well as the NGO Intellectual Property Club, Taras Shevchenko National University of Kyiv, and the Scientific-Research Institute of Intellectual Property. And also to our educational partner the Legal High School.
All participants and judges received a tremendous amount of energy from the competition. And our IPStyle team are even more inspired to plan the Moot on Intellectual Property 5.0. After all, investing in young professionals — we invest in the development of the sphere!